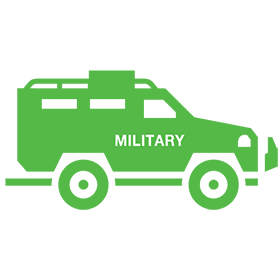 Whether engaged in relief efforts or waiting just outside a combat zone, a military vehicle is a gas guzzler even when idling.
From Humvees to heavy trucks, the ZeroRPM Idle Mitigation System reduces idle fuel waste and operating costs.
Rugged and reliable, our system extends the life of its parent vehicle, ensuring years of continued service.